About Us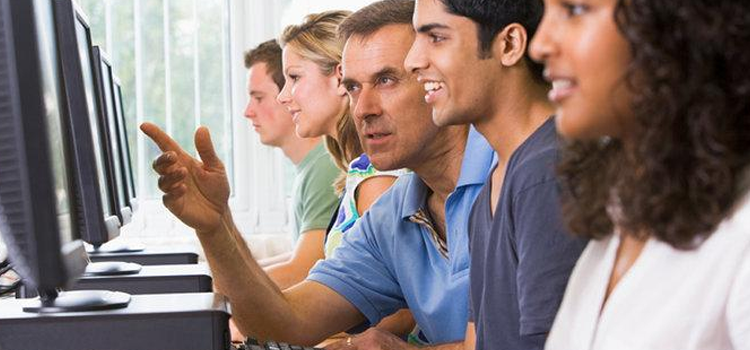 Computer Tutor Business and Technical Institute offers one of the best values in education in the Central Valley.
We provide a student-centric, convenient way for individuals to learn the skills needed to compete in today's challenging job market. We seek to admit individuals who have the capacity and determination to complete our hands-on training program and graduate. Our admissions process is designed to help you and the school make an informed decision about your likelihood of success. At Computer Tutor, we want you to graduate and become employed, not just enroll. If you are ready to find out how we can help you get educated, trained and employed, fill out the request info form or give us a call. We can help you!
OUR MISSION
The mission of Computer Tutor Business and Technical Institute is to provide consistent high-quality instruction and motivation in a positive learning environment. The welfare and education of students and employees is our primary focus. Together, we work toward building skilled individuals and a successful company to serve the needs of the community.
OUR HISTORY
Computer Tutor was established in 1986 in Modesto, California to improve children's reading, comprehension, and mathematical skills. Computer Tutor began offering computer software training and clerical programs to adults in 1989. Accounting courses were added in 1992. In 1997, R. George Rawe became the Director of Computer Tutor. In 1998, the medical and computer technical programs were added. Because of the expanded program offerings, the Computer Tutor name was changed to Computer Tutor Business and Technical Institute in 2002. We are proud to continue providing consistent high-quality, instructor-led training to our community as we have for the past 30 years.
OUR PHILOSOPHY
Computer Tutor Business and Technical Institute is dedicated to providing quality professional skill development to the 21st century workforce. Our professional faculty will train students in their new careers using a hands-on, instructor-led learning environment. Upon successful completion, students will be prepared to enter positions in the careers for which they were trained.
ACCREDITATION AND LICENSE
Computer Tutor Business and Technical Institute is accredited by the Accrediting Commission of Career Schools and Colleges (ACCSC), 2101 Wilson Boulevard, Suite 302, Arlington VA 22201, telephone 703-247-4212 for more information on accreditation please visit http://www.accsc.org. In addition, Computer Tutor Business and Technical Institute is a private institution and is approved to operate by the Bureau for Private Postsecondary Education, 2535 Capitol Oaks Drive, Suite 400, Sacramento, CA 95833, telephone 888-370-7589, fax 916-263-1897 for more information please visit http://www.bppe.ca.gov